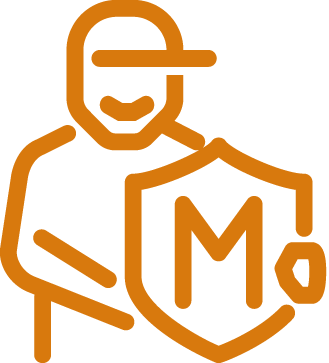 Owner-Operators
Drive For Us
As a 100% owner operator company with over 40 years in business, Mercer Transportation understands why owner operators enjoy being 'independent.' With a network of exclusive independent agents across North America and over 3100 customers, you have the opportunity to select from more than 500,000 loads a year. Whether you like to search for freight with our online load board, or just sit back and drive while your Personal Load Coordinator handles the logistics, Mercer is driven to help owner operators succeed. After all, we are only successful when our owner operators are successful. Contact recruiting today for more information on how to join the Mercer team.
Perks & Amenities
Fast pay after every load

Fleet discounts on fuel, tires, and services

No company trucks to compete with for freight

Valuable safety, revenue and years-of-service credits

No forced dispatch
Owner-Operator FAQ
At Mercer we really love to talk to you one on one to help answer any questions you may have, but if you don't have time to talk now you can see answers to Frequently Asked Questions below
How and when do I get paid?

We settle after every load, within hours of receiving your paperwork on finalized loads so you never have to worry about when you're getting paid. Mercer can direct deposit your settlements into the bank account of your choice as well as load money on to a Mercer fuel card.

Are there any discounts available to me as a Mercer contractor to help lower my costs?

Yes, Mercer understands the importance of lowering your overhead and works hard to set up bulk fuel discount deals for our contractors at all major truck stops, as well as discounts on tires and some services performed by shops across the nation.

Do I need to have my own trailer before coming to Mercer?

While you are welcome to bring your own trailer to Mercer we also offer a zero down lease to own program on open deck trailers as well as a rental program on dry vans. Call recruiting for more info on rates and availability.

Where do I bring my truck for orientation?

Orientation takes place in Louisville KY at Mercer HQ, also known as "Mercertown". We take pride in meeting every one of our owner operators in person and welcoming them to Mercer before putting them out there on the road.
What Our Owner Operators Say
made me feel like family the day I drove onto the terminal lot



Bryan- Ogden UT
very nice people. Everyone has been helpful



Kris – Canton GA
one of the best owner operator companies I have ever seen. love being leased on to Mercer.



Cindy – Norwich CT
best of the best... don't see myself anywhere else



Tony – Kennesaw GA
Drive For Us.
If you are looking for an owner operator company, Mercer offers more than just fast, reliable pay. Mercer connects each of our owner operators with the resources and opportunities to grow their business and find success. Contact us today and learn more about how we've helped owner operators succeed for over 40 years.
Apply Now
Apply Now